Gratitude to our Departing Trustees, May 2019
Our deep gratitude to the UCBF Trustees below, whose tremendous generosity of time, expertise, ambassadorship, and philanthropic leadership have propelled UC Berkeley forward and will positively impact generations of Cal students, staff, and faculty to come.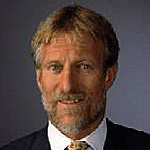 Edward ("Ed") Baker is completing his final term of service with the Foundation.
Ed received his M.S. in mathematics at Berkeley.  He is currently Executive Chairman of The Cambridge Strategy, a London based investment management group, and serves on their board of directors. He was the Chief Investment Officer of Emerging Markets Growth Equities at AllianceBernstein in London until April of 2007. Edward is a Trustee for the Mathematical Sciences Research Institute and the Berkeley Repertory Theatre. He is on the editorial advisory board for the Journal of Investment Consulting, which is published by the Investments and Wealth Institute.
Ed has been a supporter of the UCB Letters and Sciences Leadership Fund and the Math Department.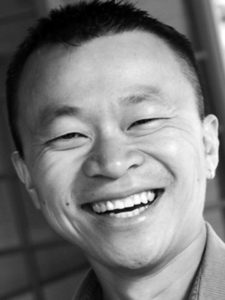 Richard Chen is concluding twelve years of service to the Foundation, which includes participation on the UCBF Communications Taskforce.
A Berkeley grad and an alum of the Haas School of Business, Richard was part of the founding team for AngelPad, a San Francisco-based venture-incubator, and is a board director for Hatena, a Kyoto-based Internet service company.  
At Berkeley, Rich provides valued advice and leadership as a highly engaged member of the Haas Dean's Advisory Circle.  Richard and his wife Lucy met on campus and have played an active role in supporting the next generation of leaders through their support of the Management, Entrepreneurship & Technology program and the Boost@Berkeley Haas Program.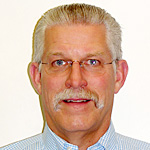 Marc Desoer is completing twelve years of service with the Foundation.
Marc received his undergraduate degree in economics at Berkeley and then his MBA at Haas before a successful career as a senior executive with Bank of America.  
Marc's service to campus is extensive: he is past president of the Cal Business Alumni Board, received the Raymond E. Miles Service Award for his commitment to Haas, and he is a member of the Benjamin Ide Wheeler Society.  
Marc and his wife Barbara are Builders of Berkeley. Among their many meaningful contributions to Berkeley, they created an endowed chair in Electrical Engineering and Computer Sciences to honor Marc's father; developed the Desoer Family Fund for the Economics-Business Faculty Partnership, and are enthusiastic supporters of Cal Athletics.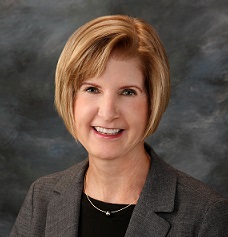 Catherine Hutto Gordon is completing twelve years of service with the Foundation, which includes participation on the Programs and the Nominations Committees.
Catherine received her degree in Social Welfare at Berkeley, and her expertise in infant & child mental health and child & family psychology has informed her transformative support of numerous initiatives focused on increasing equity, health, and access for Berkeley's diverse student population.  Among her many impactful contributions, Catherine has championed the Berkeley Connect Program to build mentorship across campus; the Early Childhood Education Program; scholarships for children of early childhood education staff and students in foster care; support of student veterans and their families; and programs promoting diversity in the STEM disciplines.  Catherine established two chairs –  one in Elementary Education and one in Social Services, and she endowed fellowships at the schools of education and social work.
Catherine's leadership is deeply appreciated across the campus, as she serves as chair of the Graduate School of Education's Dean's Advisory Board, is a member of the School of Social Welfare's Dean's Board of Advisors, and serves on the Graduate School of Public Policy Dean's Advisory Board.  She is a member of the Benjamin Ide Wheeler Society, a lifetime member of the Cal Alumni Association, the Charter Hill Society, and a Builder of Berkeley.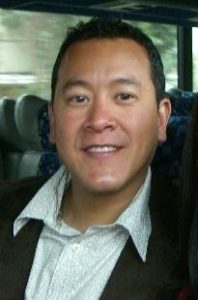 James Hong has been a UCBF board member for six years.
He graduated from Berkeley with a BS in Electrical Engineering and Computer Science, at which time he received the Bechtel Achievement Award, the College of Engineering's highest undergraduate honor.
James then earned his MBA at Haas before serving as the founder and angel investor in Internet and biotechnology-related startups.  
At Berkeley, James serves as a Board Member with the Berkeley Engineering Fund.  He has generously supported initiatives at the School of Engineering and at Haas.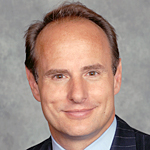 Jeffrey McDermott is concluding four terms of dedicated service with the Foundation, including participation on the Campaign Steering Committee.
A graduate of Berkeley with a degree in political science and economics, Jeffrey spent 23 years in investment banking as an advisor to Fortune 500 companies before founding and serving as the Managing Partner of Greentech Capital Advisors, a financial advisory firm focused on the alternative energy and cleantech sectors.  
Jeffrey is a current member and former Chair of the Berkeley New York Chancellor's Council, and works closely with our East Coast team to increase philanthropy from the New York region. He is also a former member of the College of Letters & Sciences Executive Committee.  He and his wife Ashley are Builders of Berkeley.
Among their many impactful contributions to campus, Jeffrey and Ashley created an endowed chair in political science and are enthusiastic supporters of Cal athletics.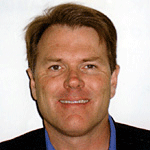 Richard ("Dick") Palmer is completing twelve years of service as a dedicated UCBF Trustee, including participation on the Audit and Programs committees.
Dick is the managing director of the private wealth division at Morgan Stanley in San Francisco and Singapore, as well as the portfolio manager for Morgan Stanley's Greater China Equity Fund.
Dick's connection to Berkeley runs back to his time as an undergraduate where he earned his BA in Asian Studies.  He and his wife Carolyn both graduated from Berkeley, and in May of 2019, their son will join his older brother and parents as a Berkeley alum as well.
Dick's active volunteer leadership includes serving on the Berkeley China Initiative Advisory Board, the I-House Board of Directors, the Hearst Museum International Advisory Council, and the Parents Leadership Circle.
Dick and Carolyn have generously championed initiatives across campus, such as I-House; Cal Athletics – including supporting the Softball Facility Fund,  ESP, and the Women's Soccer lounge; the Asia Business Support Center, and numerous scholarships for student athletes.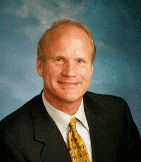 Richard Steiny is concluding four terms as a UCBF Trustee, including formerly serving as the chair of the Programs Committee.
Richard founded the investment management and consulting firm AssetMark Investment Service and was named one of Ernst & Young's Northern California Entrepreneurs of the Year.
Richard's connection to Berkeley runs deep.  He earned his B.A. at Cal in Political Economy; his wife Lisa and their three daughters are also alums; and one of his daughters is currently pursuing a PhD in economics here.
At a critical time for UC Berkeley and the economics department, Richard and Lisa established The Richard and Lisa Steiny Chair in Economics.  At another critical moment, when Richard and Lisa heard that Moffit Library and Gardner Stacks were going to need to close early during finals week due to budget cuts, the Steiny's stepped in to make sure the libraries stayed open 24 hours a day.  As dedicated supporters of Cal athletics and Builders of Berkeley, Richard and Lisa have set a powerful example for alumni service. In recognition of his leadership, thoughtful guidance, and commitment to UC Berkeley, Richard received the Wheeler Oak Meritorious Award in 2011.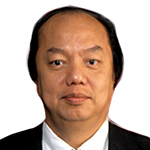 Dr. Tahir is completing his service with the Foundation after twelve years.
Dr. Tahir is chairman and CEO of Mayapada Group, which encompasses Bank Mayapada International and is the largest owner of duty-free shops in Indonesia, exclusively managed by Duty Free Shoppers.
He and his wife, Rosy, are Builders of Berkeley, and their four children all attended Berkeley.  Among his many impactful contributions to the campus, Dr. Tahir created the Tahir Family Team Theater at the Memorial Stadium Building Complex and endowed a fellowship for international students studying at Haas.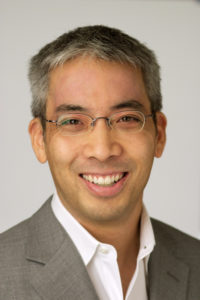 We are celebrating Ron Tanemura at the conclusion of his twelve years of service as a UCBF Trustee.
Ron graduated from Berkeley with a degree in Computer Science and later was selected to become a fellow with the Order of the Golden Bear.  
As Builders of Berkeley, Ron and his wife Tina have helped propel the campus forward through their generous support of Data Sciences.  Ron has been an enthusiastic supporter of undergraduate student scholarships, and we are grateful for his help in forging new relationships for the campus in the Pacific Northwest.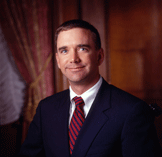 David Walrod is concluding his service to the UCBF Board after twelve years.  
David received his undergraduate degree in Physics at Berkeley, before becoming an entrepreneur and investor focused on technology companies.  He is co-founder and managing director of Sabra Capital and also currently sits on the boards of several companies, including SCRx, Pier 88, Trust ID, and Gener8.  
A former member of the College of Letters & Sciences Executive Board, David and his wife Malin have provided invaluable support to the Berkeley Center for Theoretical Physics.  David's generosity in sharing his time, expertise, and insights has been greatly appreciated by students, faculty, and staff alike.